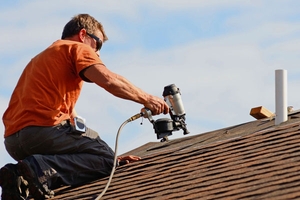 In Canada, we have two seasons – winter and August. When majority of the year we are battling awful snowfalls, and freezing days, we must be very aware of what this is doing to our roof.
Although the picture-perfect home has a flawless layer of white snow on their roof, and lights hanging around, it is very dangerous to keep snow sitting on your roof. Removing the snow off the rooftop before the snow melts or freezes into ice, can spare you a huge number of dollars. Even if you think that your roofer installed a waterproof layer to keep snow from forming into ice, always be on top of removing the snow.
The weight and heaviness brought on by ice can cause a huge problem to your rooftop. The weight of ice is ten times heavier than snow. This will put monstrous weight on the material framework. This will put massive pressure on the roofing system. This pressure can dislodge fasteners, separate roof flashing, or pull away the eavestrough. It can even cause your eavestrough to fall off entirely.
If your structure is tricky and vulnerable to ice damming, a basic proactive measure is to expel the snow from the rooftop before it frames an ice dam. If you are nervous to do this by yourself, Evolution Roofing Inc. has got you covered. For over 18 years, we have helped thousands of Canadians get rid of their snow.